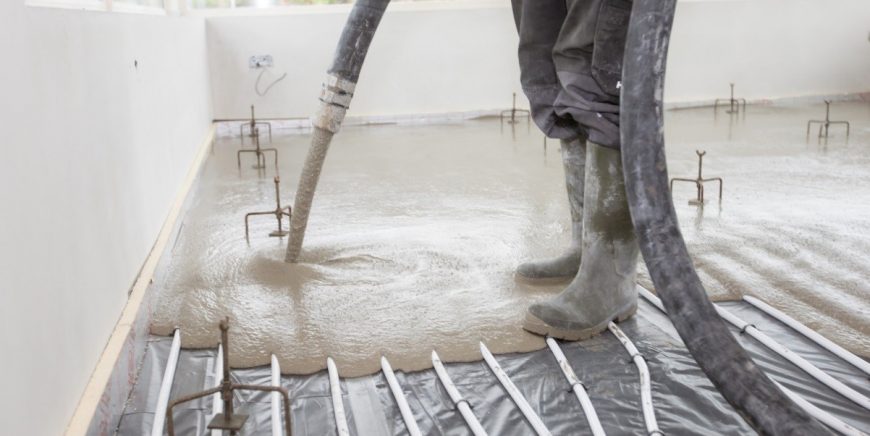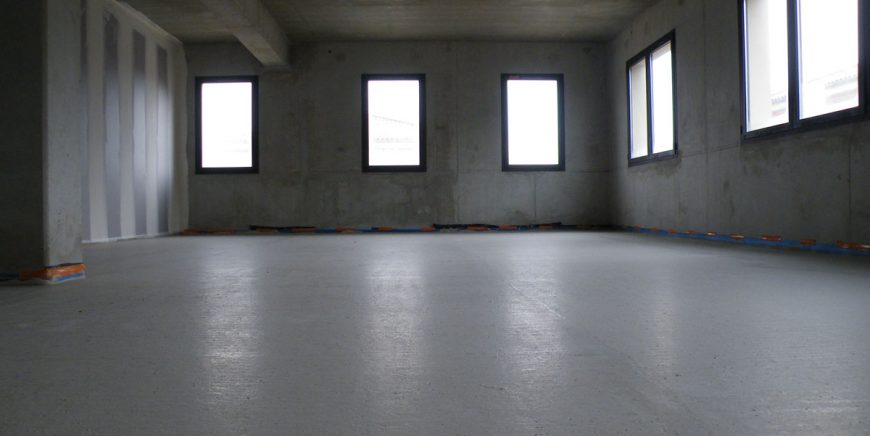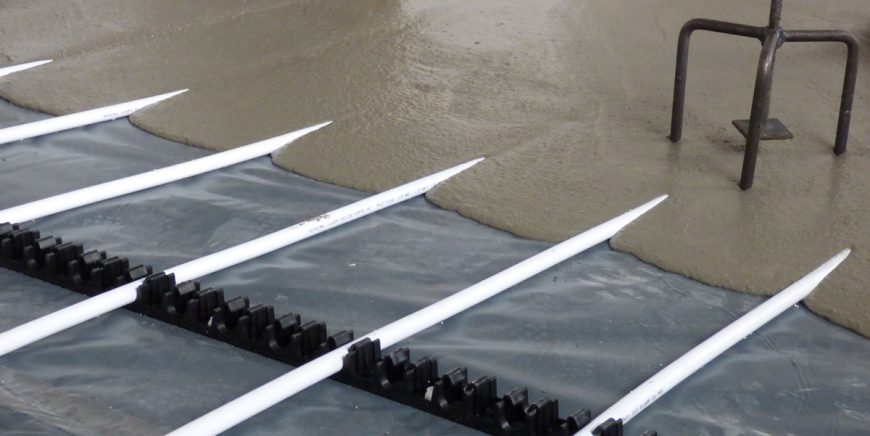 Cemfloor
Cemfloor is a high-performance cement based, free flowing, self-compacting liquid screed developed by McGraths. It can be installed quickly up to 2000m2 per day saving time, foot trafficked in 24-48 hours and dries within 10-28 days with minimal shrinkage (<0.05%). It is suitable for a variety of applications; commercial and domestic floors, underfloor heating, wet rooms, unbonded or floating floors, new builds or renovations and single or multi story projects. Cemfloor is only installed by fully approved and trained applicators ensuring quality is never compromised.
Since cemfloor is a cement based screed; floor finishes can be applied once the screed has dried to a final moisture content of 2.5%CM. This significantly speeds up the entire build process compared with calcium sulphate screed which require a final moisture content of 0.5%.
Cemfloor boasts exceptional thermal conductivity of up to 2.9W/mk and is very suitable and responsive to underfloor heating due to the fact it can be laid in very thin sections. This ensures lower energy bills and running costs.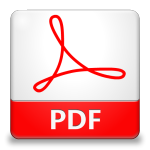 Download Documents Below:
Cemfloor Range
There are three different products available in the Cemfloor range:
Installation Process
Our Cemfloor Installation Process is of utmost important to us, and we deliver the highest of standards to ensure our screed is installed to perfection.
Read a step by step guide here
Sustainability
The reduction of greenhouse gas emissions, carbon dioxide in particular, is a key concern for modern society. Compared to traditional screeds, Cemfloor can offer a CO2 reduction of up to 65%. This is due to the reduced cement content used to produce Cemfloor and the lower depths which Cemfloor can be installed at compared to traditional screeds. Read More
Digital Downloads:
Applications
Domestic
Cemfloor provides the ideal solution for the domestic floor market. Its flowing properties make it easy and fast to install, and yet it is based on Cement and therefore has none of the concerns inherent with other flowing screeds. There are no special measures required before applying adhesives or floor finishes to it and, as an added bonus, it dries relatively quickly when compared to other flowing or "ordinary" screed materials.
Cemfloor has only been in Ireland & mainland Europe for a few years and was introduced to the UK this year but is already attracting huge attention and demand for its extremely high quality. Since it seems to "tick all the boxes" it is easy to see why!
Traditional Sand / Cement Screed (including modified versions)
Flowing Screeds based on Calcium Sulphate (Gypsum)
Cemfloor
Cemfloor Offers A Number Of Benefits For The Domestic User Over Alternative Liquid Screeds
>>Benefits of Cemfloor for Domestic<<
Underfloor Heating
Cemfloor is extremely responsive to underfloor heating due to the fact that they can be laid in very thin sections. Underfloor heating has grown in popularity in recent years and it is becoming increasingly common for a screed to either contain or overlay an underfloor heating system. This may take the form of electric heating cables or warm water pipework. Almost invariably these screeds will be floating due to the need for there to be a layer of insulation under the heating system. In general, the screed would be installed as any other floating screed but it is likely that the inclusion of the heating system will necessitate a higher thickness. Often this will be defined as a minimum "cover" to pipework for example.
Underfloor heating systems are where the benefits of flowing screeds become even greater when compared to semi dry screeds. They can be laid thinner at typically 45 to 50mm for calcium sulphate or Cemfloor instead of 75mm for traditional screed. The screed will fully encapsulate the pipe, which is difficult to achieve with hand compacted materials, and the thermal conductivity is much better.
Commercial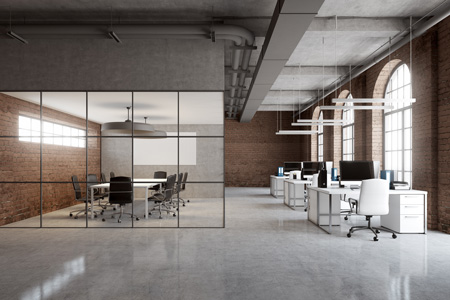 The commercial flooring market requires hardwearing and durable floors due to high traffic volumes, easy and fast to install, strength and cost effective. Cemfloor ticks all the boxes and it has been developed for optimum speed and suitable for bonded, unbonded and floating screeds. Cemfloor Screed is an ideal solution for commercial projects and is produced in accordance with BS EN 13813:2002 screed material and floor screeds. The installation time of Cemfloor screed is much less than that of traditional sand and cement screeds; therefore, the building time of the project is greatly reduced. Cemfloor can also be foot trafficked after 24 hours allowing other trades to continue working on the project after the screed has been installed.  Due to Cemfloors self-levelling properties smooth, level floors are easily achieved which simplifies the installation of the final floor coverings. Since Cemfloor is a cement based screed; there is less risk of chemical reactions taking place with other products such as tile adhesives and other cement based final floor surfaces.
Cemfloor is also ideally suited for use with underfloor heating due to its high thermal conductivity and reduced screed depths; this leads to a much more energy efficient and responsive heating system. Cemfloor is produced in ISO 9001, BSI & Kitemark certified batching plants and is delivered to site ready for use; this ensures that the product is consistent from batch to batch and eliminates any errors that can occur when products are mixed on-site in uncontrolled conditions.
Cemfloor can be tailored to various industries such as manufacturing, medical, hospitality, retail, warehousing etc.
>>Benefits of Cemfloor for Commercial Flooring<<
Bonded Screeds – A bonded screed is, simply, a screed that is bonded to a substrate. This would usually be to a concrete slab or such as a beam and block floor. Read More
Unbonded Screeds
– An unbonded screed is, exactly as its name suggests, one that is not bonded to its substrate. 
Read More
Floating Screeds
–  This simply mean that the screed is overlayed on something that is compressible and not rigid
. Read More
Quality & Control
Quality control is essential to building a successful business that delivers products that meet or exceed our customers' expectations.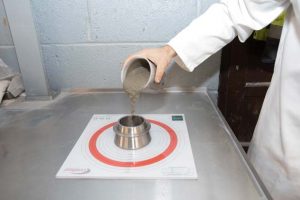 At Cemfloor our main goal is to provide a consistent, high-quality product every time it is installed. Rigorous testing is carried out at each stage of the production process to ensure that Cemfloor satisfies the needs of our customers and end users. We are strongly committed to providing solutions for our customers based on their specific needs and applications.
Cemfloor is only produced in mixing plants which have obtained ISO 9001 accreditation. All Cemfloor screed material and floor screeds are produced in accordance with BS EN 13813:2002.
To ensure a consistent high quality, Cemfloor screed mixes are designed for each of our distributors utilising the local materials which are available to them. Read More