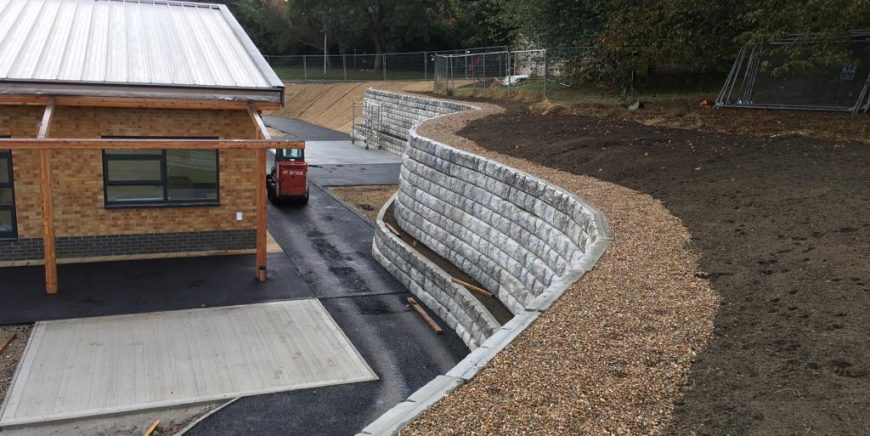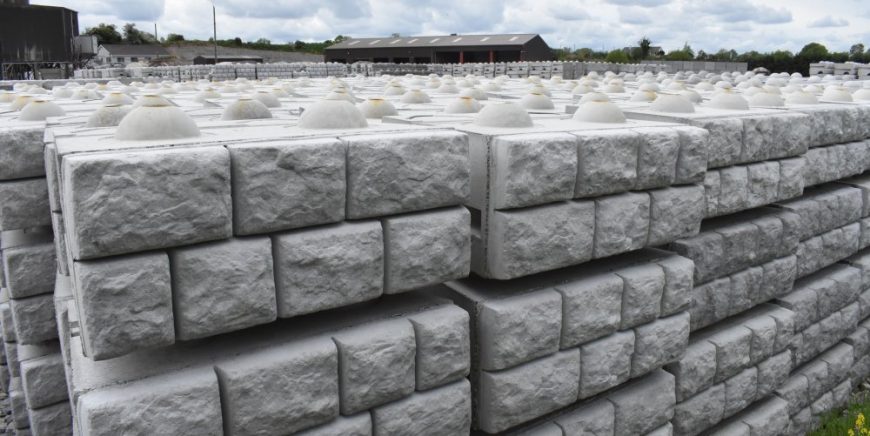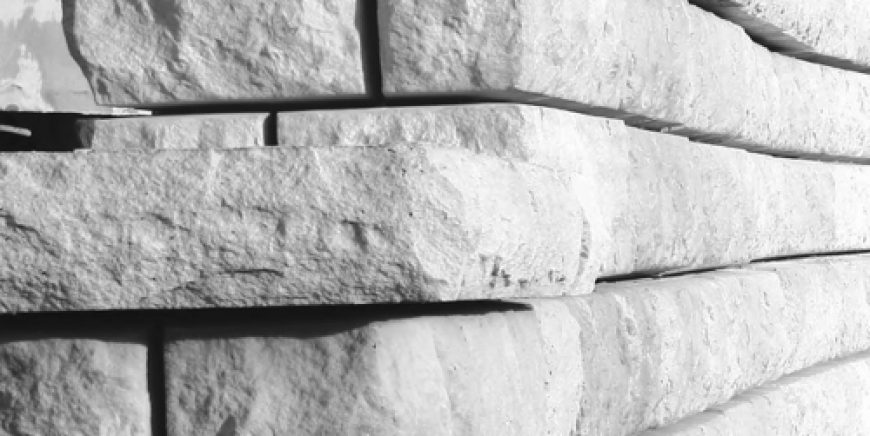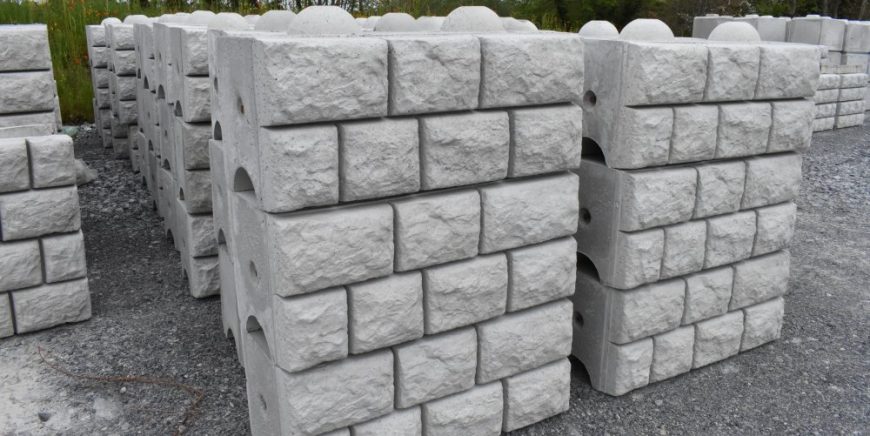 Alfarock Retaining & Landscaping Walls
At Kildea Concrete, we give you an end-to-end total retaining wall solution – design, manufacture, deliver and installation – a complete service to all our customers.  We welcome co-operation with experienced contractors on larger projects.
Modular Block Retaining Wall
Dimensions are 0.5m * 1.2m (Height * Width) with variable depths from 0.5m as required by the design.
Modular Walls Features & Benefits
Our 1 tonne modular block solution has been specifically designed by engineers to provide a retaining wall solution that works every time, is cost-effective, sustainable and gives our customers the opportunity to maximise land value and on-site operational flexibility.
Features and Benefits of our 1 Tonne Modular Block Solution
designed specifically for retaining walls
complex or simple designs, works every time
up to 10 times faster to install than other systems
interlocking, no mortar
less excavation
appearance of natural stone
sustainable
requires less space behind wall
achieve tall non-reinforced walls
engineered strength – EC7 standards
CE approved product range
used in any landscaping application
retaining and garden walls
quick installation in any weather
temporary and permanent projects
less labour
standard site equipment
height without geogrid
minimal foundations, an integrated solution
install in limited working space
offsite manufacture quality assured
option of dedicated onsite for larger projects
any height
on land or in water
affordable and maintenance free
less site disruption
decorative designs to incorporate plants curves and terracing
Advantages of Alfarock
Blocks are pre-fabricated, or can be manufactured on site, with no reinforcement
Delivered, ready to install
No need for scaffolding
Blocks have a small footprint so no need for major excavations and costs for moving earth
Walls are built in far less time than other more traditional techniques
In the majority of cases, there is no need for Geogrid
Walls can be built in any weather condition
System of ultra fast locking blocks
Installation
1. Foundation made of concrete or compressed stone.
2. Forklift or telescopic handler for placing each block into its place.
3. Rapid and simple installation due to it's 'Lego-like' system and completely dry laid.
Retaining wall design approvals
Our designs are fully approved to the demanding requirements of EC7 standards (current European legislation governing the engineering design of retaining walls). All our products are CE approved and our projects are guaranteed.
Download documents below: